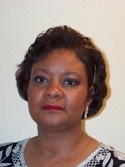 Adonica Randall
President/CEO, Connection Strategies Enterprises, Inc
Oconomowoc, WI
About Adonica Randall
Adonica Randall is currently the President/CEO of Connection Strategies Enterprises, Inc. an IT services and staffing company. Adonica has over 30 years of technical and business experience. She specializes in business process improvement and the development of new services and has experience across a variety of industries including healthcare, insurance, manufacturing and distribution.
Ms. Randall's business experience encompasses: managing all aspects of team development including performance measurements, development of strategic plans and new services, development and implementing new sales programs and information technology process analysis and process re-engineering implementation.
Adonica has served in technical, sales and management positions at General Motors, GE Medical Systems, IBM and the AO Smith Engineering Division as well as starting multiple Professional Services business for several Milwaukee companies.
Ms. Randall received her Master of Engineering - Biomedical degree from Marquette University. She earned her B.S. in Computer Science from the Missouri University of Science and Technology (formerly UMR), MO. Ms. Randall has been and continues to be a guest lecturer at a variety of technical conferences and seminars. Adonica has been an Associate Professor in the Department of Computer Sciences at Alverno College (a private Women's College) for the last 13 years and participates in curriculum development as well as instruction. She is also a certified instructor for the nationally recognized Fast Track Entrepreneurs program.
Adonica is active in the Wisconsin Leaders Forum (a minority executive leadership organization) and the NAACP – Waukesha Chapter. She is a past member of TEMPO and has served as a board member of Daystar, PEARLS for Girls of Milwaukee and Strive Media Institute. She is currently on the executive board of The Business Council (an MMAC affiliation) and most recently Milwaukee Area Technical Colleges E-Commerce/Web Administration Advisory Committee